Become one with the Wind and the Sea
You know the feeling. When the boat and the sails feel like they are an organic extension of your body. No distractions, nothing but perfect motion. Everything is in exquisite balance You are in a state of flow.
Love what you do, and you'll do it well
Sail Repair
Invariably we damage our sails. Talk with our team about how we can repair your sails and change your systems to extend the life of your sails.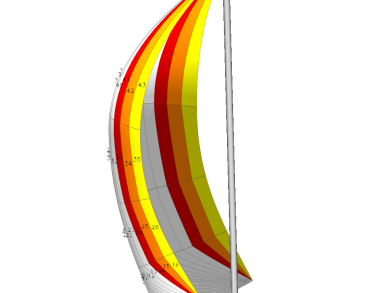 Sail Design
From cruising mains to racing wardrobes, we can design the sails to suit your needs.
Quality Sail Making
With decades of experience in Volvo and Team New Zealand AC Campaigns, Matt knows the right balance durability and performance when making your sails.
UV Strip replacements

UV Strip replacements are important and much cheaper than replacing a full sail!

Wing and Kite Repairs

We can repair your Wing Dings.

Bimini Cover

We can replace your tired and worn bimini cover with a new one.

Corsair Spinnaker Bags

Corsair Spinnaker Bags, water bottle and spinnaker not included.

Kite for a Hick 38

Envy (Hick 38) won their division at the 2020 ABRW with a new, last minute, assyo kite from Flow Sails.

Kite for Skud 18

Kite for a Skud 18. Ross won this sail from us during the 2020 Sail Paradise Regatta.

Boat Cover

Boat Cover for a Tender.

Mattresses

Mattresses for bunks.

Corsair Dinghy Spin

Spinnaker for a Corsair Dinghy

Boat Cover

125 Boat Cover

Recut J1 to J2

Recutting a J1 to a J2.

NS14 Jib and Main

NS14 Jib and Main.

Symmetric Spinnaker

Symmetric Spinnaker for a X-Yacht 442.

Dinghy Main

New Main Sail for a 16 foot Corsair. (Remember those?)

Racing J1

Light air racing J1 for a X-Yacht 442.

Symmetric Spinnaker

Branded Spinnaker for a Beneteau 445.

UV Strip Repair

Repairing the UV strip for a Phantom 34.
We're a team that love what we do
MATT ANDREWS

Meet Matt, your personal sail designer with decades of experience at the pinnacle of sailing performance with Volvo and Team New Zealand America's Cup Campaigns. Matt's passionate about transferring his experiences to not only the racing fraternity, but to all of the sailing community.

ANDY LAMONT

In 2016, Andy set off in an attempt to set the record for the first boat in the 40ft class to sail around the world, non-stop unassisted in a westerly direction. After ten months at sea solo, Andy knows a bit about single handed sailing and how to make your sails last.

CRAIG FOLEY

The Amazing Business Manager. Someone has to make sure that these guys work as well as sail.
Address
1032 Currumbin Creek Road, Currumbin Valley, Qld 4223